Bring Back Autopia
$5,111
of $45,000 goal
Raised by
55
people in 5 months
In 1966 Walt and Roy Disney did something unprecedented in the history of the Disney Company, they removed a ride from Disneyland and donated it to continue operating in their boyhood hometown of Marceline.
Midget Autopia was first installed in Disneyland during the park's second operating season of 1956. It operated faithfully under the California sun until its removal in 1966 to make room for the addition of 'It's A Small World', fresh from its historic run at the 1964 New York World's Fair. 
The popular ride was then gifted to Marceline by Walt and Roy, where it commenced operation on the 4th of July, 1966. The ride remained in operation until 1977 when maintenance and insurance needs became too much to bare. Sadly the much loved ride was permanently retired after 21 years of faithful service to children from every part of the globe. 
For the next 40 years of its life the track remained in place and slowly transformed into a walking and biking trail for local children. But thanks to dedicated fans it remained a valuable piece of Disney history that continued to draw fans from all over North America. Sadly, due to liability concerns, even that remaining bit of history was permanently removed in 2016.
Fast forward to 2018. Over the last few years a renewed interest in the return of Midget Autopia has sparked interest from Disney fans all over the world. The project officially started in 2017 when the Walt Disney Hometown Museum purchased a piece of land adjacent to EP Ripley Park in the heart of Marceline. This centrally located plot of land will not only provide a tranquil extension to the park, but it also provides the perfect location to begin the first phase of returning Walt and Roy's gift to the city they loved so much.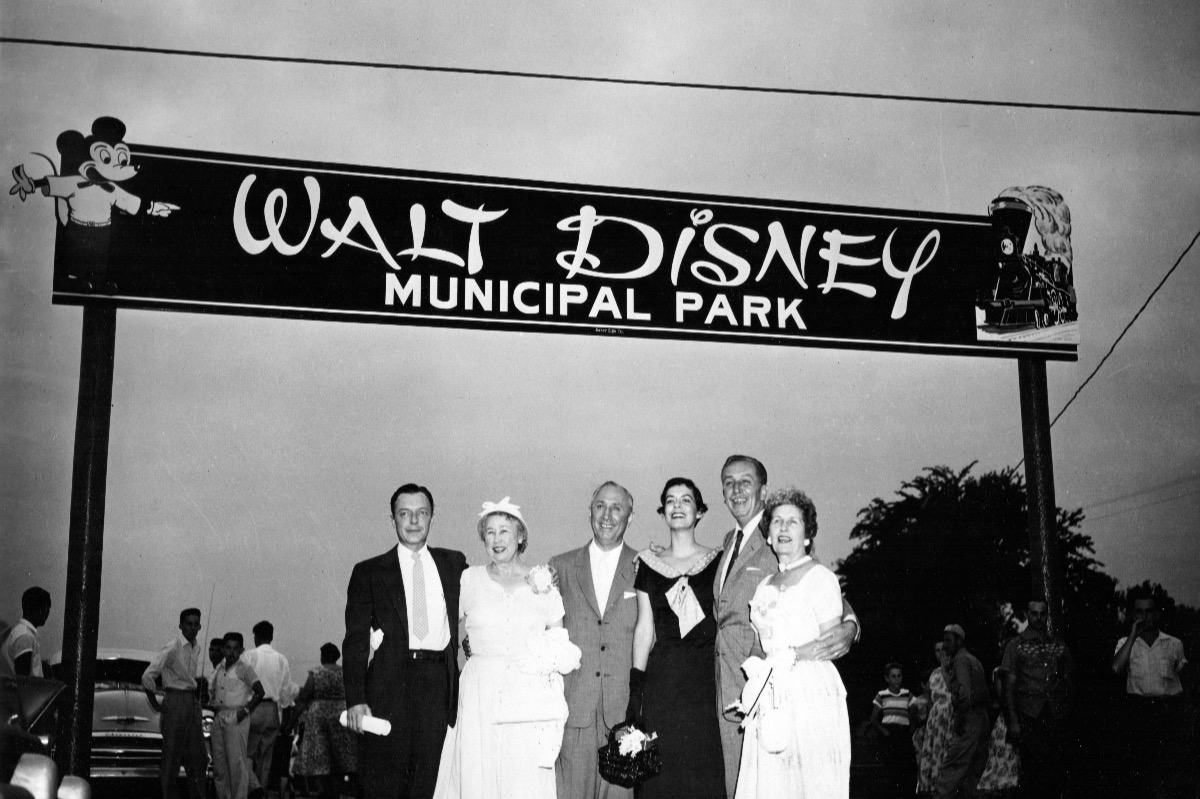 Phase one is currently underway. The 'no name' road has been removed, and new curbs and sidewalk extensions will be in place by mid May, 2018.  Phase two will be the addition of benches and lighting, highlighted by the return of the Midget Autopia 'Walking Trail', a poured concrete track that duplicates the exact design of the original Disneyland ride. Once complete, Disney fanatics will once again have the opportunity to walk the same pattern envisioned by Disney Imagineers in 1956, in the heart of Walt and Roy's boyhood hometown.
By clicking the link and donating, you can be a permanent part of this transformation. Guests who give in excess of $50 will have their names added to a temporary 'thank you' to be proudly displayed in the Autopia Gallery on the museum's first floor. Guests who give in excess of $150 will have their name added to granite inserts, dotting the walking track.
For most of Walt's life he gave gifts to his beloved boyhood hometown of Marceline, with your help we can finally give back a gift to Walt and say 'thank you' for all you did to bring joy to the world.
+ Read More