Mr. Lum's Tap Emporium
$560
of $15,000 goal
Raised by
8
people in 51 months
We are starting up a growler fill station/high end bottle shop in our town of Monmouth. It will be a clean and pleasant environment to grab a growler of some of the finest craft beers, ciders, and wines along with a comfortable place to rest your feet and grab a pint on your way home from a hard day.
The selection will be vast. We plan to start with 20-30 taps to eventually build up to 50 within the first year. All beer on tap will be geared towards local craft micro brewing. These selections will vary week to week as a rotating tap. With so many choices, sampling will be encouraged (and free).  
Our bottled selection will be just as expansive but hailing from all corners of the globe. 
We will sell whole kegs and rent out kegerators for events such as weddings, graduations, and Irish funerals. 
The perfect building in downtown Monmouth is within our reach.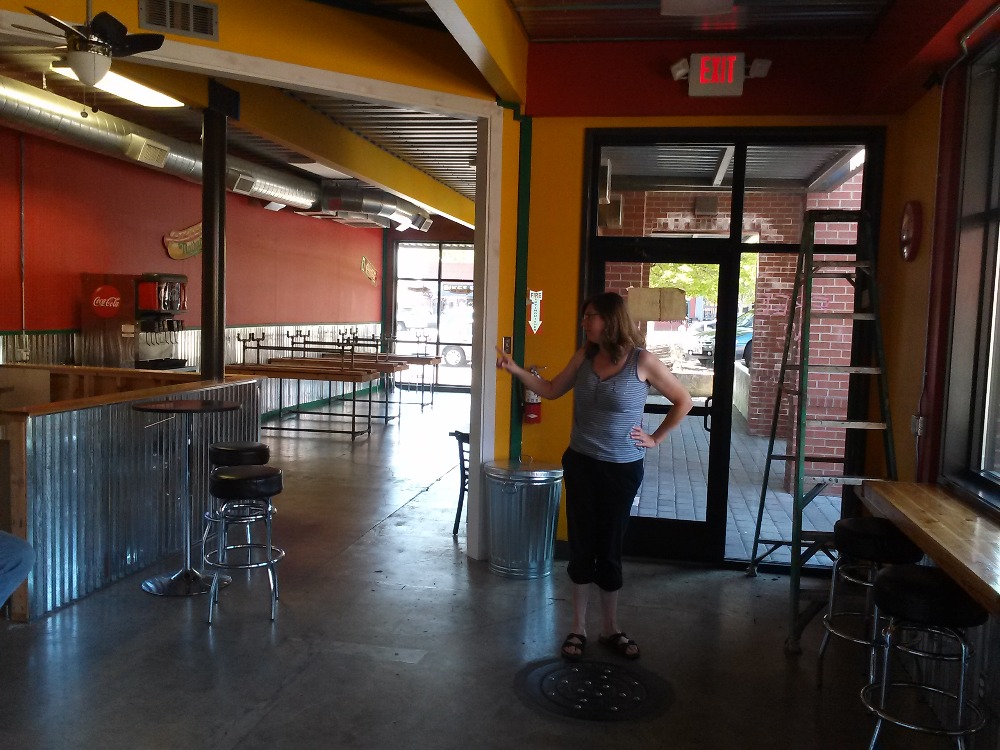 It is a turnkey business that is nearly complete for our needs. Located about a block away from WOU, it is poised for the college crowd. We have already discussed and bargained for an amazing first year lease. If we were to move in today, we could have Mr. Lum's Tap Emporium up and running in just over a week. The money we raise will go for licensing, a cooler, taps, and kegs to get started. 
We are hard working people who thrive at getting the right product in the rights hands. It gives us purpose in life to ensure that everyone who walks through our doors leaves satisfied, nay, ecstatic with the knowledge that they have been given great attention and a great locally crafted beverage to enjoy.
That is one set of our goals. Love is a another.  
True love, true companionship and best friendship is what Chris and I share.  Without these things we would never have been able to make it through the last few years of financial despair and crisis.  We would have lost our sanity working under the tyranny of minimum wage jobs. Being together is the only thing that has kept us afloat, so, with this in mind, we are striking out on our own. To own and operate our business together is the dream. To be our own bosses and answer only to each other. Sappy, I know... But its the truth.  
But the real cause, the real reason, if we can be honest here...Can we be honest here? Our outward goal is to pay homage to a man who ceaselessly continues to inspire so many to expand their knowledge and appreciation of craft beer. Mr. Lum comes to us as a connoisseur of such beverages. And when I say 'connoisseur', I don't mean someone who has the pomposity to tell you that you are drinking swill, when all you really wanted was a cold one. He doesn't 'poopoo' your taste buds for only ever drinking Pabst, or a cheap Merlot. No, Mr. Lum listens to you. He will ask about what you have been drinking and, then within a matter of minutes, maybe after a few tastes, he will send you off with a drink that you never knew could be so perfect for you, for your lifestyle, for your individual level of alcohol dependency. The beers, ciders, and/or wines that he administers to you will take you to new and fantastic levels in the art of drinking.
If you believe in entrepreneurship; if you believe in self-reliance; if you believe in true love; if you believe in the prodigious Mr. Lum please follow that feeling and be there with us at the grand opening of the rest of our lives.
+ Read More
Be the first to leave a comment on this campaign.