I am seeking your donation to facilitate my journey from Alice Springs to Darwin to raise awareness of epilepsy and additional funds for the Jaymie-Lee Ross Foundation.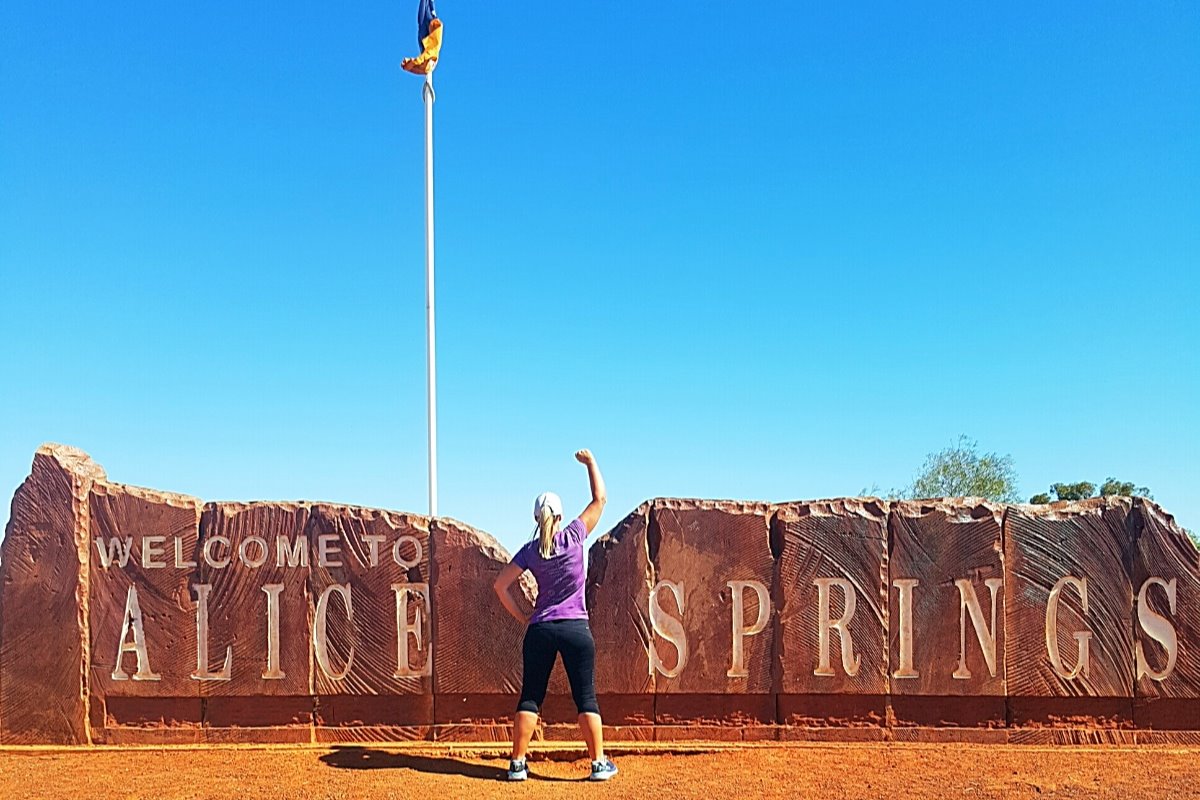 By embarking on a 1500km journey by foot in May 2019, it is my mission to promote the seriousness of epilepsy and SUDEP (sudden unexplained death in epilepsy), remove stigmas associated and build communities of support. 
WHY?
This is a very personal journey as my daughter was diagnosed with Epilepsy in 2014 and we experienced the most horrendous isolating journey possible where all our supports were taken away but it was during this time I made a PROMISE that I would do whatever I could to raise significant attention and support for the families that are affected by this disorder.
I envision this event to not only create greater conversation about epilepsy but to also INSPIRE people to never ever give up no matter how difficult the journey becomes.
THAT MOMENT -
21st July 2014 will always be etched in my memory - the day the phone call came telling me my 12 year old daughter had suffered her first 5 minute tonic-clonic seizure and was being rushed to hospital.
When I met her in emergency it was a feeling I'll never forget. She looked like a deer in the spotlight, dazed, bewildered and with the smell of urine drenched pyjamas.
It took every bit of will power to not burst into tears.
And so began our journey.
EPILEPSY and S.U.D.E.P. (Sudden Unexplained Death in Epilepsy)
Epilepsy is a neurological disorder in which nerve cell activity in the brain is disturbed, causing seizures. SUDEP refers to an unexpected death of a seemingly healthy person with epilepsy, where no cause of death can be identified. It may be that a person has died during or following a seizure. 
In my opinion and personal experience, Epilepsy is one of the hardest battles to fight because very little is known, not sufficient research, very little support and a lot of misunderstanding.
A seizure can happen anywhere and at anytime and to a person who does not appear to be unwell.
SPONSORSHIP
I want to express my true gratitude for all sponsorship and donations made to this fund as it will greatly help with the financial expense of completing this walk. Any amount left over from this event will be donated to the Jaymie-Lee Ross Foundation.
The Jaymie-Lee Ross Foundation
JLRF is 100% not-for-Profit and operates solely on volunteer and small business support to provide vulnerable individuals with potentially lifesaving seizure equipment.
CONCLUSION
There were times when it's hard to put my feelings into words but at my daughter's 1 year anniversary I wrote this to express them in the best way I could -
What it's like to have a child with seizures?
It's the helplessness as you look in their eyes, knowing there's nothing that either of you can do to stop it. It's keeping them safe as they violently and uncontrollably shake and stiffen, it's watching their eyes roll and lips turn blue as they hold their breath, it's praying you'll hear that gasp of air so you know they are breathing again.
But then it's more than that…….
It's the exhaustion, the confusion and the tears.
It's the panic and dread with every bang, every knock, every noise and every twitch.
It's the sleep deprivation, it's setting alarms, it's watching for the rise and fall of their chest, it's sleeping by their side.
It's the fear of not knowing when or where, it's the uncertainty.
It's continual awareness of where they are and that they're safe. It's calling their name just to hear their voice. It's being on alert. It's no locks or shut doors, and it's having their privacy stripped.
It's the anger, the aggression, the agitation, the outbursts, the bruises, the tears. It's being broken and wondering how you are ever going to pick up the pieces.
It's the hospital visits, the ambulance rides. It's the medications, the treatments, the side effects. It's the blood tests and searching for answers.
It's the feeling of failure because you have always healed every bruise, every bump and every fever but this is way bigger than that.
It's doing it alone when most walk away. It's the anxiety and the stress of juggling it all. It's the siblings, the partner. It's holding it together when it just wants to fall apart.
It's a lack of awareness and understanding.
It's never JUST a seizure!
But what I've learned is……..
It's OK to cry, to crumble, to hate the world. To scream, shout and swear. To search and read until your eyes are wide shut!
And then……
It's about celebrating the milestones and successes no matter how small.
It's holding on to hope, to keep fighting because that's what it means to be a mumma of a child with seizures.
21st July 2015
Written by Sherri.
In honor of my daughter and all the brave parents walking this journey - you are not alone!
https://www.facebook.com/SherrisWalkOfHope/