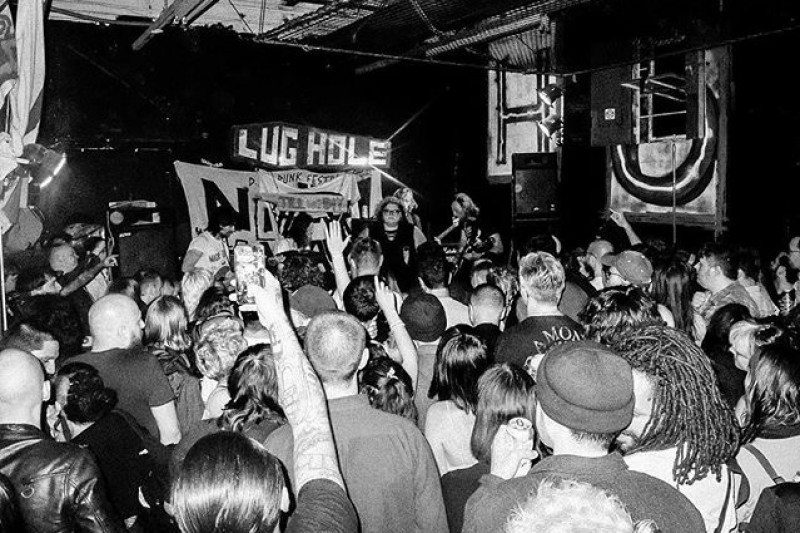 201
2
Lughole II
£7,345
of £10,000 goal
Raised by
206
people in 14 months
Your Lughole needs you!
The Lughole is a volunteer run, not for profit DIY space in Sheffield, UK. It grew out of a need for a space where we could do our own thing, free from the constraints of 'regular' venues and the rules, atmosphere and attitudes that they perpetuate. With this in mind we formed a collective, went out and (eventually) found a building, pooled our meagre personal finances, recruited other like minded individuals and set to. After a couple of months hard work getting set up, the Lughole opened its doors on new years eve 2013. It has since gone from strength to strength, attracting bands from all over the world, countless different genres and people from all walks of life. If you have ever been to the Lughole then i think you will know what we are about and you will know what we stand for. If you have ever spoken to one of our collective then you will know the passion, enthusiasm and hundreds and hundreds of hours we have poured into the place so that our community can have a space in which to thrive and grow.
However. Not everyone in the world shares our ideals, we face continuing threats and pressure from both Sheffield council and private developers. It is not a question of will the Lughole be closed anymore, it is a question of when. With this in mind we are hoping to relocate before they force us out. To leave on our own terms rather than face a hasty eviction and leave a huge void in the national DIY community. That is where we hope you come in. We cannot afford to finance the start of a new building with just four peoples savings again but a new building is what we need so we humbly ask you, the wider Lughole community to consider contributing to this fund so that the Lughole may survive. We took a pretty horrible disused factory and turned it into a space that is known and loved all over the world as well as building some amazing times and memories. If you have shared in any of these times and memories then again, we ask you to consider contributing as we contribute so that we can continue doing what we do.
Without the help of people like you the days of the Lughole are numbered.
+ Read More