Warming The Homeless by Noa Mellon
$2,618
of $7,500 goal
Raised by
76
people in 26 months


WARMING THE HOMELESS


Our Story


Hi! My name is Noa. I am a wife, mom of three and a passionate crocheter (or, as we crocheters like to call ourselves, a "hooker"). Several years ago I started crocheting for the homeless in our city. Through the years, I have donated piles of warm hats and scarves to various organizations for distribution but three winters ago, I decided to change it up and make it more up close and personal so my family and I started to give them out. I am so glad that I made that decision because we were able to see for ourselves how dire the homeless situation was and it propelled me to want to work harder, faster and do more. 

I articulated the message I wanted to convey and asked my talented sister to  design a gift tag for me, displaying that message, that could be attached to the scarves I crocheted, so the homeless would know that these were specially made for them. My family generously volunteers their spare time to distribute the scarves with me downtown, because there are countless homeless there.  As soon as we hang them, they are gone! There IS a need and my dream is to fill that demand, help keep someone who is cold, warmer and maybe give them a little dignity along the way because I pride myself on crocheting cheerful and funky scarves that will hopefully serve to cheer them up and make them feel special.




"I am not lost but I am happy you found me!
  I was handmade for you by someone who cares.
  If you are homeless and you need me, please take me."
 Over the years, I have personally purchased all of the yarn that was needed to fuel this project but  in recent years it has  become cost prohibitive for me and I do not want to have to stop a service that has become so vital to assisting in the survival of the people on the streets. 
How You Can Help
I am now relying on the kindness and generosity of family, friends and strangers alike, to help me raise funds so I can continue to crochet scarves to help those who can't help themselves, keep warm in the bitter cold.  I crochet throughout the year so there are plenty of scarves ready, for when the weather warrants them to be distributed.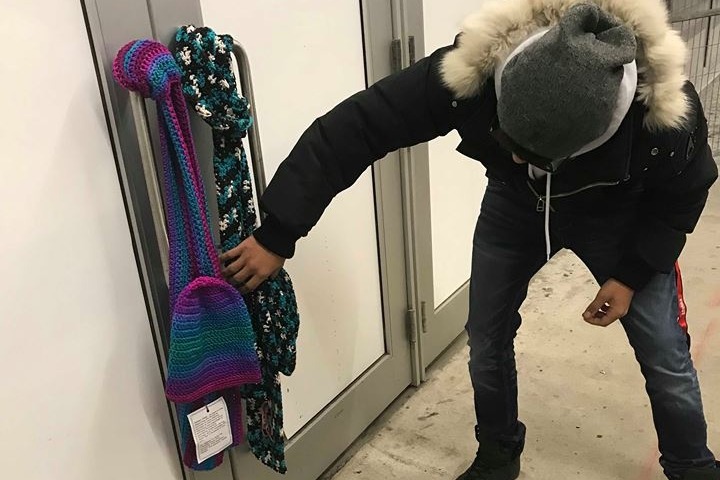 100% of the money I raise here (minus the percentage that goes to gofundme), will buy yarn for scarves as well as pay for the printing of the gift tags that are attached to each scarf. We have recently discussed expanding our distribution of scarves to include socks and a small bag of essential personal hygiene items (e.g., toothbrush, toothpaste, deodorant, chapstick and some non-perishable protein snacks etc.),  making  monetary donations more important than ever, so that we can purchase these crucial items.

The cost is ongoing, so I am looking to raise at least  $7500.00  so we can incorporate hygiene care packages as well as continue to purchase yarn.

One of my goals is to find other volunteer crocheters and knitters who will join me in this mission to warm our homeless and I would like to be able to share some of my yarn with those who want to participate in this worthy cause. Raising this money will allow me to do that.  My goal is to get more warmth out on the streets where it is so desperately needed. The goal is to crochet and knit all year long so that we are well armed with an overabundance of hand crocheted and knit scarves and hats to give to those in need when the weather turns cold and our homeless have nowhere to turn.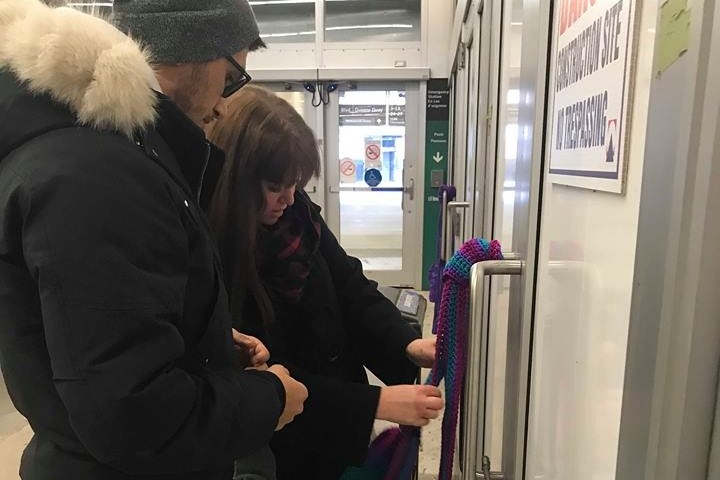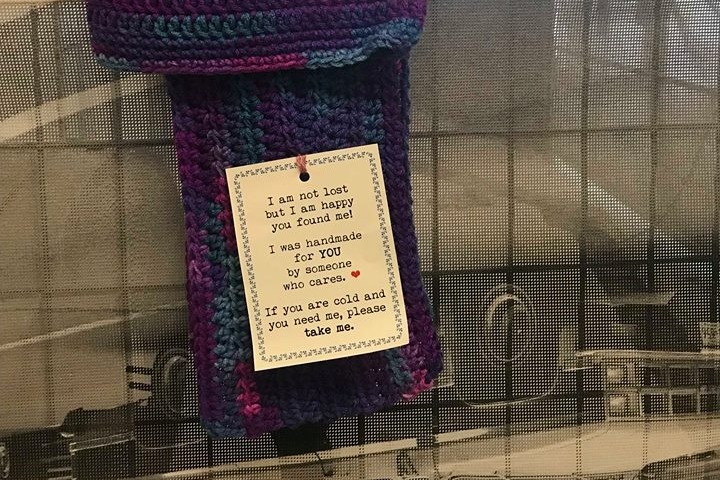 What This Means To Me And Why
"There but for the grace of God,  go I" is what I remind myself of every time I see someone sleeping in the streets and I am careful to count my blessings every day.

Homelessness isn't about being lazy or apathetic, it is often related to mental illness or a series of unfortunate and uncontrolable circumstances that lead to this terrible situation.  Veterans who have sacrificed so much, often find themselves forgotten by the country they so faithfully served and with no place to go and no one to turn to. I want to do my small part to show them they are appreciated and someone out there cares about them.

Kindness and the belief that someone cares, can be invaluable to someone who has nowhere to go and no one to turn to.  Watch and let compassion wash over you....

https://globalnews.ca/video/1761289/psa-reveals-sobering-reality-about-how-we-view-homelessness




What is being done to help? It is a start but it isn't nearly enough. Please help me, to help them...

https://toronto.citynews.ca/2018/11/09/toronto-winter-homeless-shelter-beds/

I have been blessed with a roof over my head and family around  me, as well as the ability to crochet and I have chosen to put that talent to a constructive use, by helping those who can't help themselves.



My gratitude in reaching and hopefully even surpassing my goal, will be limitless if it allows me to continue helping those that are not fortunate enough to have a roof over their heads or warm clothing to wear in the winter.

Please don't be that person who walks by and looks the other way...



Your generous and thoughtful donations will help to ease the suffering of those in need. All donations will be welcomed and very much appreciated.

If you are unable to donate money, perhaps you would be so kind as to share this link on your social media and with email contacts, friends and family so that others who are able to donate, will have the opportunity to do so.  

If you know of an organization (church,  synagogue, mosque etc) that will further promote my cause, please direct them to this page.

Please join me in helping some of the most vulnerable people in our society. The homeless problem is not going away and I am driven to do my part in the best way I know how.....by hooking! :D




With hope and gratitude,
Noa xox



For the brutal reality of our homeless situation please click on this link:

"30,000 Canadians are homeless every night
A new national report into homelessness in this country tells a grim story - at least 200,000 Canadians experience homelessness in any given year and at least 30,000 Canadians are homeless on any given night."

Read more ...

http://www.cbc.ca/news/canada/30-000-canadians-are-homeless-every-night-1.1413016

Thank you for taking the time to read my story!



"Do not ignore me"



+ Read More
Be the first to leave a comment on this campaign.